Happy Sunday! It is Superbowl Sunday and New York/New Jersey is going crazy! Luckily, I am far enough away from action to just enjoy it on TV! In honor of the Superbowl, my entire TpT store is on sale for 20% off through tomorrow! Pick up some fun products to use in your classroom!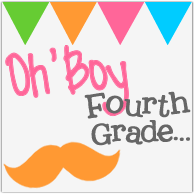 Listening- Food Network...I love this channel it is the perfect channel to have on in the back round. Some of my favorite shows are Chopped, Pioneer Women and Cut Throat Kitchen.
Loving- This week-end my girls basketball team had their league basketball tournament. I am so proud of them! They not only took second place in the tournament after playing a nail biting championship game, they were voted the team with the most Christian Character. This award is just as big as winning first place! I am so proud of them!
Megan receiving the 2nd place trophy.
Three of our girls made the all-star team!
Thinking- I have tons of work to do! Our marking period ended on Friday and all last week we were practicing for tournament and preparing because it was at my school. I am very behind on some grading and have to get report cards done in the next two days! I am praying for a few extra hours in the day and lots of motivation!
Wanting- The last few days have been long and intense. I just want to sit on the couch and do nothing, but I have tons of work to do so that is not really an option today!
Needing- Grade papers and do report cards...no explanation needed!
Two Truths- My basketball team took 2nd place at their tournament and I have run three half marathons.
One Fib- I have never been to the Olympics, but one day I would love to so...summer or winter I don't care!
Now for a giveaway!!!! Jessica from Joy in the Journey are having a Favorite Things Giveaway! We have tons of great prizes from 28 of our blogging buddies, plus boxes of our favorite things! Make sure you head over and enter!!!
Hope you have a fantastic rest of your week-end!