We made it to October!!! I don't know if any other teachers felt that September was a very LONG month! Two weeks into school and I felt like I had been teaching for two months! But, we have finally hit October and I am very happy to be here!
Today, I am linking up with Farley and her monthly Currently!
Listening- I wrote my currently this morning when I got to school. My classroom was nice a quiet and I was just enjoying the silence because soon fourteen amazing fifth graders would come bouncing in and ready to learn. (I started writing this blog post this morning!)
Loving- I love fall. It is my favorite time of the year. I love the smells, the leaves changing, the fall baking! Everything fall I am loving!
Thinking- I am taking Friday off to attend a women's retreat with my church. I am excited for a week-end away, but not looking forward to writing sub plans. I tend to be very detailed in my sub plans and they end up pages long!
Wanting- I am heading up to Camp of the Woods in Speculator, NY this week-end. I know the colors will be amazing up there. I am excited for a week-end of relaxation and studying God's word.
Needing- SLEEP! No explanation needed!
Treat- I made these yummy Oatmeal Apple Pie Bars this week-end. They are amazing. You can catch the recipe HERE.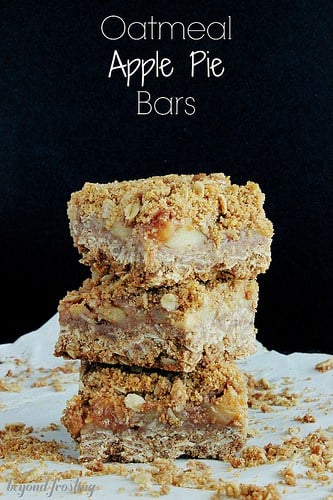 Another treat for you! I have had a Teacher Pay Teachers store for a few months. I don't have many products, but I have some and I hope to add more as time allows. I was very excited to have sold 100 items! I know it is not a major milestone, but I was pretty excited about it! I have put together a small giveaway for three people to win three items each from my store! I hope you will enter!
a Rafflecopter giveaway
Good Luck! Well, I am off to get some work done...maybe those sub plans!
Have a great night!
Rosie