Hello Blogging Friends! It has been forever since I have blogged! I almost forgot how to do it! I actually had a few things I wanted to blog about in the last new weeks, but I could never get to my computer to actually blog! One day, hopefully soon, I will recap my December!!!
Today, I am linking up with A Peach for the Teach for her Resolutions 2014 linking party!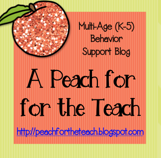 I also created these fun homework passes to give my students when we return to school! I have made them in both color and black and white! Click on the image below to grab this FREEBIE!!!
If you download this freebie, please leave feedback! I am also at 199 followers on Bloglovin. I would love one more so if you are not yet following me...please click the link on my side bar! I promise a super celebration when I reach 200 followers!
Have a great New Years! I will see you all in 2014!